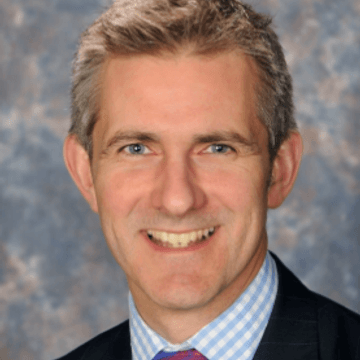 Dr Paul Worth
Consultant in neurology
Addenbrooke's Hospital, Cambridge
Dr Paul Worth is consultant in neurology at Addenbrooke's Hospital, Cambridge.
He trained in medicine at Cambridge and Oxford universities, and in neurology at the National Hospital for Neurology and Neurosurgery, Queen Square. His PhD was awarded for work on the genetics of movement disorders as a Medical Research Council Clinical Training Fellow at the Institute of Neurology, London. His first consultant post was at Norfolk and Norwich University Hospital NHS Trust from 2004-2013, specialising in movement disorders and Parkinson's disease.
Current research interests include development of biomarkers for PD and improving the delivery of health care services to patients with PD, including the appropriate use of coordinated community services and telemedicine. He is Council member of the Association of British Neurologists (ABN), honorary secretary of the ABN Movement Disorders Special Interest Group, specialty lead for neurological research and Parkinson's Disease in the Clinical Research Network Eastern, and is a member of the UK DeNDRoN Parkinson's Disease Clinical Studies Group.
Watch video:
Dr Paul Worth is a contributor to the following academies
Events
Dr Paul Worth is speaking at these forthcoming events...
---
---