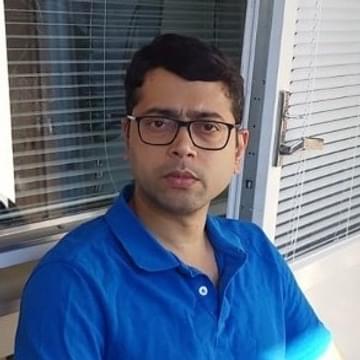 Dr Raisul Islam Khan
Specialist in Geriatric & Gerontology
Stockholm
MBBS ( D.U)
M. D ( Stockholm)
Specialist in Geriatric & Gerontology.
Resident Physician ( Internal & Family Medicine)
Clinically working in Stockholm since 2009.
Raisul had graduated from Dhaka Medical College, Bangladesh. He moved to Sweden to pursue higher education and since 2009 he has been working clinically mostly with the geriatric patients. He got his Swedish Medical board registration on 2012 and got his fellowship in geriatrics and gerontology on 2017. Since then he has been working both in patient and out patient departments. Moreover he has been doing fellowship in internal medicine and recently going to complete his fellowship in family medicine. From early on his carrier he was interested in dementia patients.
He got involved with Alzheimer's society of Bangladesh (ASB) since 2017 from Sweden after his father in law was diagnosed with Alzheimer's disease in 2017. Till 2020 he was active through mails and supporting ASB. Since 2020 he is very active in the organization and plays a key role while offering online video medical consultation to the dementia patients for Bangladesh. Through ASB, he is also trying to raise the public awareness regarding dementia as a whole and its different aspects through videos and lectures in bengali language which are available on youtube.
He also participated various online public awareness programs- both in Bangladesh and abroad. He contributed a lot with his time and energy to the "DEMENTIA MASTERS class online course for Bangladesh"- offering online lectures and participated in dementia academy conferences and meetings.
His aim is to deliver some robust and patient oriented individual based basic investigation plan that can be offered with less resources and give the tools and methods to identify dementia patients.For that purpose he is now working in collaboration with ICDDRB researchers in Bangladesh to form a screening tool for early detention of dementia patients that is feasible and cost effective in Bangladesh perspective.
Dr Raisul Islam Khan is a contributor to the following academies