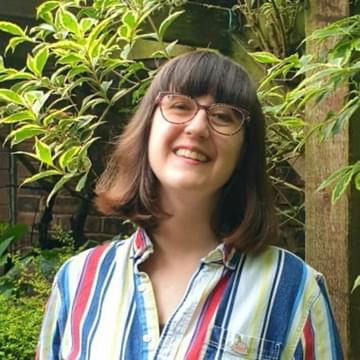 Dr Sarah Fox
Senior fellow
Global Brain Health Institute
Dr Sarah Fox is a senior fellow with the Global Brain Health Institute (GBHI) and project manager for Dementia United* (*Greater Manchester Integrated Care Partnership's programme for dementia). She completed a PhD at the University of Manchester investigating how amyloid pathology impacts on EEG rhythms and communication between the hippocampus and prefrontal cortex in an Alzheimer's model. Before, sidestepping away from the lab bench to follow her passion for science engagement and public involvement. She has worked on a number of engagement and involvement projects, recently working with Greater Manchester Mental Health NHS Foundation Trust's Dementia Research Centre and Dementia United to support patients in understanding, participating in and becoming actively involved in research.
She is now creating a niche for herself using her experience in research, communication, co-production, dementia and brain health to help provision services and support for people living with dementia across Greater Manchester she is also developing a prevention and brain health awareness project in Greater Manchester alongside Dementia United and with support from GBHI.

Dr Sarah Fox is a contributor to the following academies
Events
Dr Sarah Fox is speaking at these forthcoming events...
---