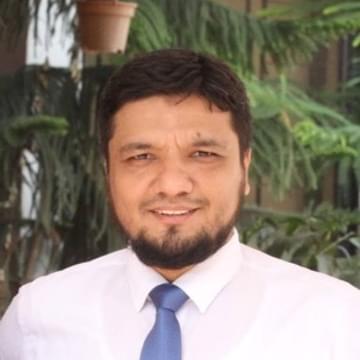 Dr Shahriar Faruque
Psychiatrist
Shaheed Ziaur Rahman Medical College Hospital, Bogura, Bangladesh
I am Dr. Shahriar Faruque, MBBS, MCPS, MD(Psychiatry), born in Bogura, Bangladesh. I graduated from Mymensigh Medical College, Bangladesh and studied Psychiatry under Bangladesh College of Physicians & Surgeons and under Bangbandhu Sheikh Mujib Medical University, Dhaka. I am now working as a psychiatrist in Shaheed Ziaur Rahman Medical College Hospital, Bogura, Bangladesh. I provide psychiatric services to my patients, teach Psychiatry to undergrad students and supervise the trainee physicians. I try to engage myself in research works, some are published and some are going to be published. Geriatric Psychiatry is my field of special interest. I also work both online and offline to increase mental health awareness among general people.
Dr Shahriar Faruque is a contributor to the following academies
Events
Dr Shahriar Faruque is speaking at these forthcoming events...
---