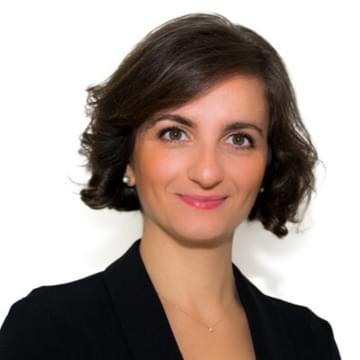 Dr Silvia Rota
Clinical Research Fellow & Specialist in Neurology
King's College London
Dr. Silvia Rota is a Clinical Research Fellow to Professor Chaudhuri at King's College London and the Parkinson's Foundation Centre of Excellence, King's College Hospital, London.
She graduated in Medicine from the University of Pavia (Italy) and completed her training in Neurology at the University of Brescia.
She is currently a Clinical Trials Physician at King's College Hospital London. She is interested in the research of translational biomarkers in neurodegeneration, with a focus on genetic Parkinson's Disease. She is also interested in the pharmacological treatment of Parkinson's Disease and she is taking part in commercial and non-commercial pharmacological trials.
She is also keen to research non-motor aspects of Parkinson's Disease and symptom-related quality of life. Under the supervision of Prof Chaudhuri and in the context of an international collaboration, she has started a new project with the goal to explore the unmet need of oral health in the care of patients with Parkinson's Disease.
Silvia is a member of the International Parkinson and Movement Disorder Society (IPMDS), a Fellow of the European Board of Neurology (FEBN) and a member of the EAN Resident & Research Fellow Section (RRFS).
Dr Silvia Rota is a contributor to the following academies