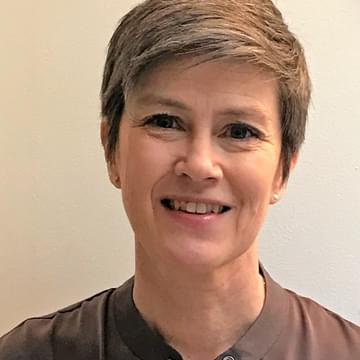 Dr Sofia Eriksson
Consultant Neurologist and Honorary Associate Professor
Clinical lead for Epilepsy and Neurological Sleep disorders
Dr Sofia Eriksson is a consultant neurologist and honorary associate professor at the National Hospital for Neurology and Neurosurgery (NHNN) in London, specialising in epilepsy and neurological sleep disorders. She is the clinical lead for epilepsy and sleep neurology at NHNN.
She studied medicine in her native Sweden, first in Lund and then in Gothenburg where she also started her specialist neurology training and PhD in epilepsy and cerebral malformations. In 1998 she joined the Department of Clinical and Experimental Epilepsy (DCEE) at the Institute of Neurology, UCL. After finishing her PhD, she took up a post doc with DCEE correlating MRI and histopathology. In 2008 she was appointed as consultant neurologist at NHNN and from then she has worked with neurological sleep disorders as well as epilepsy.
She has extensive experience in the evaluation and treatment of the full spectrum of seizure disorders from first seizure to patients with refractory epilepsy who may benefit from epilepsy surgery. She also specialises in sleep disorders including evaluations and treatment of excessive daytime somnolence and paroxysmal nocturnal event such as sleep walking and night-terrors.
She is a member of the European Academy of Neurology's Scientific Panel Sleep Wake Disorders. She joined the Association of British Neurologists (ABN) epilepsy advisory group in 2015 and from 2019 she is a member of the ABN council.
Dr Sofia Eriksson is a contributor to the following academies