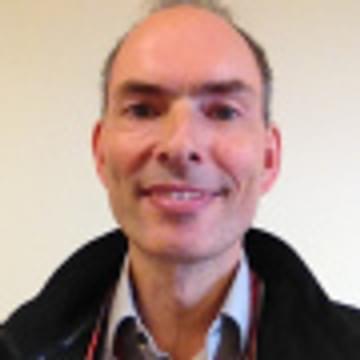 Dr Tobias Langheinrich
Consultant Neurologist
Greater Manchester Neuroscience Centre
Tobias Langheinrich is a consultant neurologist at the Greater Manchester Neuroscience Centre and honorary senior lecturer at the University of Manchester. He has a special interest in neurodegenerative dementing disorders and idiopathic normal pressure hydrocephalus (iNPH) with specialist clinics in the Cerebral Function Unit (CFU) and the regional NPH clinic at Salford Royal Hospital as part of multidisciplinary teams assessing patients with young onset and/or atypical presentation of dementia, including those suspected to have idiopathic normal pressure hydrocephalus.
He has been involved in imaging research with amyloid PET, and is currently involved in academic (clinical and imaging) research into early detection of Alzheimer's disease and the diagnosis of iNPH.
He hosts a regional dementia radiology MDT at Salford Royal Hospital reviewing structural and functional imaging of patients with suspected dementia.


Dr Tobias Langheinrich is a contributor to the following academies