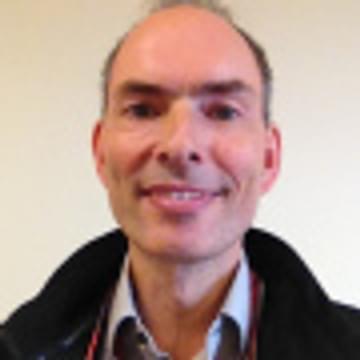 Dr Tobias Langheinrich
Consultant Neurologist
Greater Manchester Neuroscience Centre
Tobias Langheinrich has been a consultant neurologist at the Greater Manchester Neuroscience Centre since 2010. He has a special interest in neurodegenerative dementing disorders and works in the Cerebral Function Unit (CFU) at Salford Royal Hospital as part of a multidisciplinary team assessing patients with young onset and/or atypical presentation of dementia.
He has been involved in research with the amyloid PET ligand Florbetapir in patients with Alzheimer's disease and Frontotemporal dementia between the CFU and the Wolfson Molecular Imaging Centre (WMIC) at the University of Manchester.
He has been co-organising the North of England Acute Neurology Update, a yearly course on acute neurological presentations for acute physicians at Salford Royal Hospital.
He hosts a regional dementia radiology MDT at Salford Royal Hospital reviewing structural and functional imaging of patients with suspected dementia.
Dr Tobias Langheinrich is a contributor to the following academies