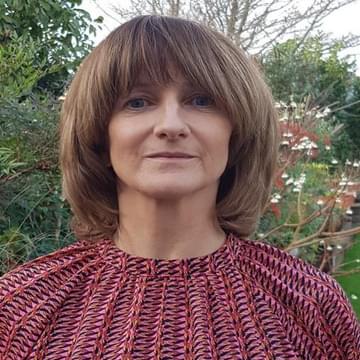 Elizabeth Keenan
Nurse consultant in neuro-disability
University College London Hospitals NHS Foundation Trust
Liz has worked in neurology nursing in the NHS for over 24 years. At present Liz works within a multidisciplinary team as the nurse consultant in spasticity management, developing and leading the spasticity nursing service. Liz completed a Master's in Nursing at City University, London in 2006, her dissertation focused on concordance with medication in people living with multiple sclerosis. Liz strives to improve care for people with complex needs who are living with long term neurological conditions. Liz embraces new ways of working and has a track record of evaluating and designing timely services tailored to address patient and family needs. Liz has contributed and led on numerous publications and been an invited speaker nationally and Internationally. Liz has collaborated with a number of MS charities over the years sharing experience and skills to help shape best practice in MS nursing.
Elizabeth Keenan is a contributor to the following academies
Events
Elizabeth Keenan is speaking at these forthcoming events...
---