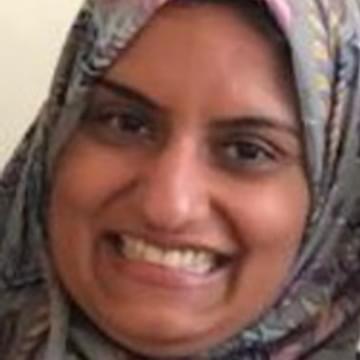 Farah Suleman
Senior Neuroscience Dietitian
University Hospitals Birmingham NHS Foundation Trust
Farah graduated from Coventry University in 2004 with a BSc Hons Dietetics. Farah has been fortunate enough to work in a number of clinical areas including Gastroenterology, Liver, Renal and Cardiology.
Farah began to specialise in the area of Neuroscience in 2011. Working within a large regional centre for Neurology has provided a varied experience of neurological conditions and the most appropriate nutritional management. Farah is involved in a number of nutritional interventions which include oral nutrition support, enteral feeding, specialist diet and education to patients and carers. As UHB is also a Major Trauma Centre, Farah is an active member of themultidisciplinary team in the Neurosurgery inpatient setting.
Farah is also a Committee member on the Neuroscience Specialist Group of the British Dietetic Association.
In addition to her clinical role, Farah regularly participates within hospital teaching programmes, student training and as part of the Masters Teaching Modules in the area of Neuroscience and Nutrition.
On Demand Events
Farah Suleman spoke at these On Demand events...
---