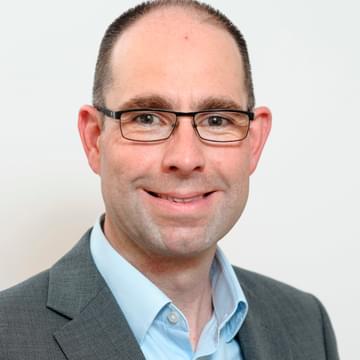 Gordon Duncan
Consultant physician & NRS clinician
NHS Lothian
Gordon qualified from Dundee University Medical School. He trained in Dundee, Middlesbrough, New Zealand before taking up a registrar post in Newcastle and the Northeast of England. It was in Newcastle that he developed his interest in Parkinson's disease was appointed as clinical research fellow, Newcastle University with Prof David Burn. His PhD thesis focused on the development of MRI as a potential biomarker for the evolution of cognitive impairment in Parkinson's.
He moved to Edinburgh in 2014 and was appointed as a consultant at the Western General Hospital in Edinburgh in 2014. He is a general geriatrician and specialises in Parkinson's and movement disorders. In 2017 he was appointed as an NHS research Scotland clinical fellow to pursue his research interests in Parkinson's. He is also an honorary clinical senior lecturer, Centre for Clinical Brain Sciences at the University of Edinburgh. He the principal investigator for interventional and observational studies and in doing so is committed to involving people with Parkinson's in research.
He is the local Parkinson's audit lead and is the clinical lead for the South-East Scotland Parkinson's Excellence Network. He is an enthusiastic teacher and clinical educator and regularly teaches a variety of healthcare professionals about Parkinson's disease.
He lives Edinburgh with his wife, daughter and Labrador.
Consultant Physician & NRS Clinician