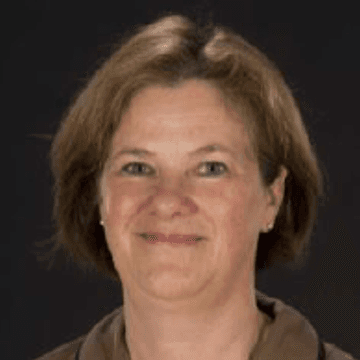 Helen Willis
Clinical Nurse Specialist
Helen started training as a nurse in 1983 at Liverpool University where she studied nursing and biology as a sandwich course. Helen qualified as a RGN in 1988 and gained a Bachelor's Degree in Environmental Biology in the same year. After several short placements in Liverpool Helen got married and moved to Chelmsford, Essex where she started work for the Mid-Essex Health Trust. This was on the Gynaecology ward as a junior staff nurse, eventually reaching the position of Matron for Gynaecology and ENT.
In January 2007 Helen started working as a Clinical Nurse Specialist in MS at Broomfield Hospital Chelmsford in a busy Neurology Department. In 2010 she gained her MSc in Advanced Clinical Practice. Her dissertation was titled: An audit of the Prescribing of Disease Modifying Treatments to Patients with Multiple Sclerosis. In September 2012 she started studying for a Professional Doctorate in Care and Support of Patients with MS. This is funded by the MS Society, commenced September 2012 and is ongoing. The title of Helen's Thesis is: Assessment of Health Related Quality of Life in Multiple Sclerosis in the Outpatient Setting: A Mixed Methods Study. She expects to complete in the next few months.
Whilst working as a CNS MS Helen has presented at various symposia and evening meetings and attended a number of conferences in the UK, Europe and Canada.
Helen Willis is a contributor to the following academies