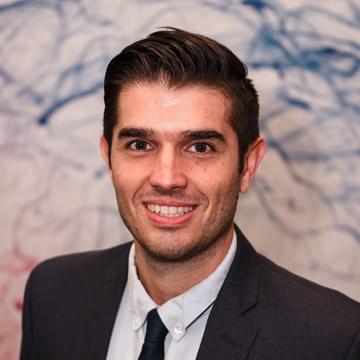 Hugh Skelton
Office and events manager
Neurology Academy
MASTERCLASS & WEBINAR ENQUIRIES
Drawn to the practical, interpersonal world of hospitality since teenagehood, Hugh has a wealth of experience in events management from both the venue and the client perspective, and still thrives on the bustle and challenge of making every event as good as it possibly can be.

As leader of our office and events team, Hugh has a unique ability to both oversee the whole of our education offering and focus on the day to day realities of delivering this. From virtual webinars to residential courses and conferences, he has an expert eye on everything taking place across our 14-plus Academies.

He is dedicated to ensuring his team is more than the sum of its parts, and loves watching each individual grow in both skills and confidence. He takes real satisfaction in knowing that the events the Academy runs are ultimately making a difference to peoples' lives and enjoys being our first point of contact for others who are keen to do this too.