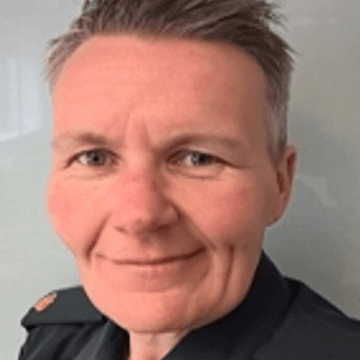 Jules Lockett
Instructor
London Ambulance Service
Jules Lockett has worked for the London Ambulance Service for 15 years, joining as an Emergency Medical Dispatcher in 2001. She has worked within all areas of the Emergency Operations Centre (EOC) responding to 999 calls and the allocation of resources, including specialised resources.
In 2007 Jules qualified as an Instructor and has spent the duration of time working in the Education and Development departments of the London Ambulance Service, now as the EOC overall lead for education.
Jules has led staff to develop their skills and knowledge in Mental Health, dementia and stroke awareness to further improve patient care and their experience.
During her career, Jules's experience has spanned the London Bombings, Olympic planning and the training and successful integration of a new computer aided dispatch (CAD) system change in 2012.
This development continues for the London Ambulance Service, currently reviewing new national projects for 999 services control room apprenticeships, training in mental health peer to peer support and staff well-being.
Jules Lockett is a contributor to the following academies