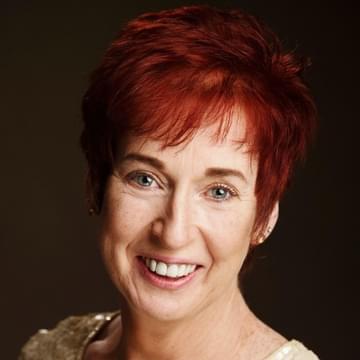 Karen Meenan
Atlantic Senior Fellow for Equity in Brain Health
Global Brain Health Institute
Karen Meenan is a Senior Atlantic Fellow for Equity in Brain Health at the Global Brain Health Institute (GBHI) based in Trinity College Dublin and is co-creator of Lewy Body Ireland. She is the founder of Making Hay Reminiscence Theatre and founder volunteer with the Forget-Me-Nots dementia-inclusive choir. She is also a volunteer researcher, broadcaster and producer of award-winning dementia-inclusive radio programmes at NearFM in Ireland and LLARC in the UK. LLARC is the Later Life Audio and Radio Cooperative, a network of older content creators, age-inclusive radio stations, third sector organisations and researchers working on ageing issues.
She is a self-employed entrepreneur with over thirty years experience as a retailer, marketing consultant, trainer, coach, dementia-inclusive theatre director, radio presenter and producer and more recently research assistant in GBHI TCIN/School of Psychology. She has a special interest in Lewy Body Disease and works closely with the Lewy Body Society UK hosting monthly informal 'Tea-Time with Lewy' meetings for families affected by LBD.
Karen Meenan is a contributor to the following academies
Events
Karen Meenan is speaking at these forthcoming events...
---