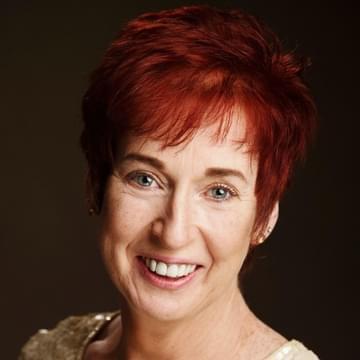 Karen Meenan
Atlantic Senior Fellow for Equity in Brain Health
Global Brain Health Institute
Karen Meenan is Director and Co-Founder of Lewy Body Ireland and is a Senior Atlantic Fellow for Equity in Brain Health at the Global Brain Health Institute based in Trinity College Dublin. She has also been appointed Patient and Public Involvement and Communications/Dissemination Coordinator of HRB Dementia Clinical Trials Network Ireland 'Dementia Trials Ireland' (DTI). The ultimate goal of DTI is to enable every person at risk of, or living with dementia in Ireland, the opportunity to access clinical trials. A cornerstone of the work will be the inclusion of people with lived experience and their caregivers in the day-to-today development of DTI as well as raising public and professional awareness of dementia and dementia trials throughout Ireland.

In Sep 2017 she founded 'Making Hay Reminiscence Theatre' which is an inter-generational dementia-inclusive workshop-based theatre company. www.makinghaytheatre.ie is the first and only member of European Reminiscence Network (ERN) which has member countries in Japan, Singapore, Australia, North America, Europe and the UK.

Karen is a volunteer researcher, presenter and producer on Near FM Community Radio 'Reminiscence on the Radio', 'Voyage Around My Brain' 'Talkin' About Neurodegeneration' and more recently 'Atlantic, Pacific and Beyond'. She is the winner of the Gold Social Benefit Award in the 2020 CRAOL Community Radio Ireland awards, judges commented that they hadn't heard the voices of those living with dementia on radio before. These programmes feature the voices of over a hundred guests in studio and online since January 2020 and are broadcast weekly 7-8pm on NearFM 90.3.
She works closely with the Lewy Body Society and is on the Steering Committee of Lewy Body International. She is the creator and host of 'Tea-Time with Lewy' a monthly online informal event for people living with Lewy body disease and their families.
She has successfully set up and run several businesses - her training company 'Results Training & Marketing' has been running for almost 20 years.

Karen Meenan is a contributor to the following academies