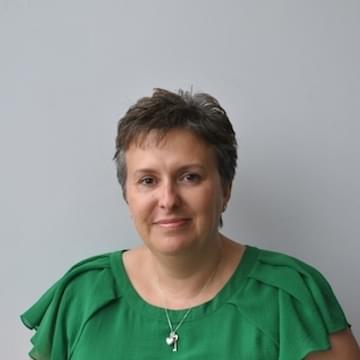 Karen Vernon
Nurse Consultant in Multiple Sclerosis
Salford Royal NHS Foundation Trust
Karen Vernon: RGN, BSc (Hons), Post Grad Dip, MSCN, NMP is the Nurse Consultant in Multiple Sclerosis of the Greater Manchester & East Cheshire MS Service which is based at Salford Royal NHS Foundation Trust which is one of the leading MS Centers in the UK.
My professional background is that I have worked in neurology for longer than I care to remember! From being a ward manager on an acute neurology ward , to becoming a community neurology nurse to specializing in MS at different centers to where I am today. My neurology career even pre dates DMT's!
Aside from the advances for patients, I think one of the overwhelming positives in MS care has been the development of the MS specialist nurse role and it is the future proofing of the role that I am passionate about. The equity of service provision to patients with MS is another driver for me at this present time.
I am currently co-chair of the United Kingdom Multiple Sclerosis Specialist Nurse Association (UKMSSNA), and have recently become the UK representative on the Multiple Sclerosis Nurses International Certification Board (MSNICB), as well as being a UK representative on the MS Nurse Pro European steering committee.
I am currently involved in MS research projects with both Salford and Nottingham University, looking at varying aspects of MS care. I have been coauthor on a number of MS publications over the years. I have also had the opportunity to do platform presentations at national and international MS conferences and have had numerous poster presentations accepted.
Along with 2 of my Consultant colleagues, we have developed an award winning (proud moment) neurological examination course for MS nurses to help them enhance their skills.
Karen Vernon is a contributor to the following academies
Events
Karen Vernon is speaking at these forthcoming events...
---