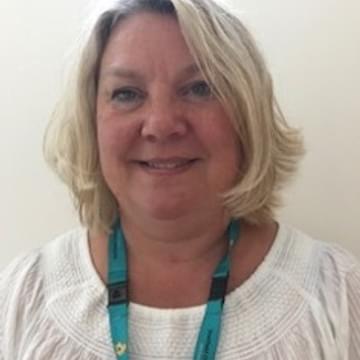 Kay White
Paediatric Neuromuscular Physiotherapist
Sheffield Children's NHS Foundation Trust
Kay White is the Paediatric Neuromuscular Physiotherapist at Sheffield Children's Hospital. She has worked in both adult Neurological Rehabilitation and Paediatric neurology for over 25 years. She has specialised in Paediatric Neuromuscular conditions for the past 7 years. This is a regional role offering direct clinical support to patients and families as well as the community therapy teams around the region. She has overseen the development of Physiotherapy for SMA children receiving Nusinersen and now gene therapy treatment for the Sheffield cohort of patients which is the second largest outside London. She speaks on courses and training workshops about the therapy management of SMA patients and is working closely with the spinal and respiratory consultants at Sheffield to develop a pathway of care for management of SMA spines.
Kay White is a contributor to the following academies
Events
Kay White is speaking at these forthcoming events...
---