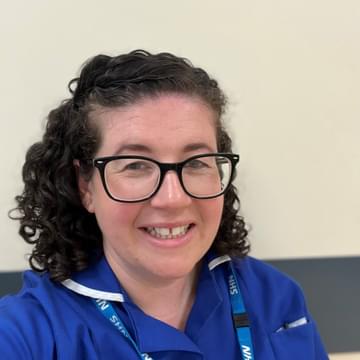 Kelley Storey
Clinical Nurse Specialist in Parkinsons Disease
Newcastle upon Tyne Hospitals NHS Foundation Trust
Kelley began her nursing career in 2003 studying at Northumbria School of Nursing initially qualifying in 2006 with as advanced diploma in nursing and furthering her education and gaining a degree in nursing in 2007. Kelley 1st nursing role began in critical care specializing in caring for Trauma and Neurosurgical patients, this then lead to a research role in neurosurgical research trials. After 10- years within critical care, Kelley made a move to work in acute stroke care building a specialist thrombolysis service within the stroke team moving this service forward and being involved with thrombectomy trials and developing the nurse led service.
In 2017 she decided to make the jump in to the chronic disease world and to take on the role of a Parkinson's specialist nurse, working in the Movement Disorder Service in Newcastle. She is now one of the lead nurses, involved with advanced treatments such as Duodopa, DBS and Apomorphine and Atypical Parkinson's disease.
On Demand Events
Kelley Storey spoke at these On Demand events...
---