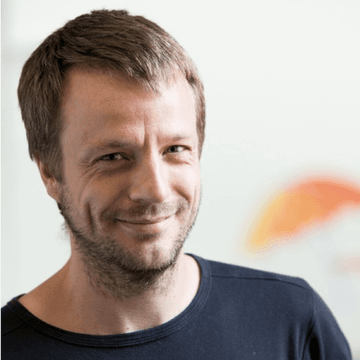 Prof Laurent Servais
Professor of Paediatric Neuromuscular Diseases
MDUK Oxford Neuromuscular Centre
Laurent is the professor of paediatric neuromuscular diseases at the MDUK Oxford Neuromuscular Centre and invited professor of child neurology at Liège University.
After graduating from Louvain Medical School, Brussels, Belgium in 1999, he completed a PhD in Neuroscience (cerebellar electrophysiology in mice) at the Free University of Brussels, Belgium, followed by residencies in child neurology at the Free University of Brussels and Robert Debré Hospital, Paris. In 2008, he took a position in neuromuscular disease and clinical research at the Institute of Myology in Paris, where his interest and expertise in neuromuscular diseases flourished. Laurent was subsequently appointed head of clinical trials and database services. Most recently, he served as head of the Institute of Myology's I-Motion (Institute of Muscle-Oriented Translational Innovation), and head of the Neuromuscular Centre in Liège, Belgium. He joined the MDUK Oxford Neuromuscular Centre and the University of Oxford in September 2019.
Presently, Laurent is the leader of the national newborn screening program for SMA in Southern Belgium and of a pilot in the Thames Valley in the UK, where they are conducting a medico-economic analysis of newborn screening for this disease.