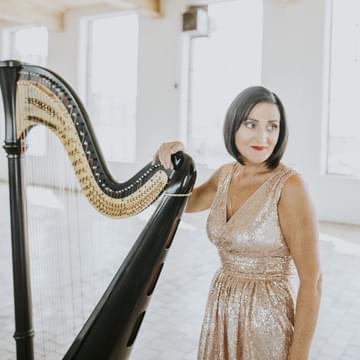 Les Magee
Musician and Ambassador for the Lewy Body Society
Les Magee is a renowned Northern Ireland-based musician and is an Ambassador for the Lewy Body Society.
Although extremely busy singing and playing the harp and piano at weddings, Les helps to promote the charity and perform her beautiful music at fundraising events for the society. Les has previously performed for the charity in the Houses of Parliament, and organises the extremely popular Christmas concert at the Drenagh House Estate in Limavady to raise funds for the Lewy Body Society.
Les has first-hand experience of Lewy body dementia as her father Bertie was diagnosed with the disease in 2013.