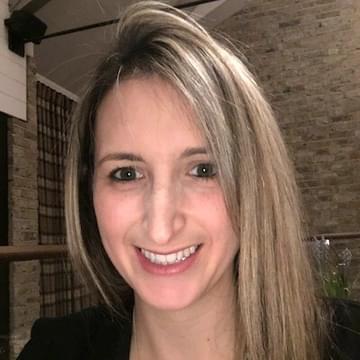 Lisa Edel
Senior Specialist Paediatric Respiratory Neuromuscular Physiotherapist
Great Ormond Street Hospital
Lisa Edel is a lead member of the Respiratory Neuromuscular Service at Great Ormond Street Hospital. The service provides care from outpatients to intensive care, ensuring the patients are supported throughout their journey, over the course of their disease. Her clinical practice is focused on respiratory care from diagnosis through to transition.
She started her paediatric career in Intensive Care, gathering a wealth of experience with a large range of patients. These patients varied from previously well children to those with complex needs. It was at this time she developed a keen interest in respiratory physiotherapy in neuromuscular conditions. She spent the next 6 years gathering more experience. Following that, she joined Great Ormond Street Hospital to develop and run the respiratory neuromuscular service. She also leads on the service for mechanical insufflation exsufflation.
Her special interest is in respiratory care for SMA children, with her area of research being in respiratory outcome measures as well as many projects which are ongoing. She works alongside the leading pharma companies in this area as well as the community charities. She regularly helps provide education provision for respiratory neuromuscular physiotherapy, including participation in special interest groups, national and international meetings.
Lisa has published work in a respiratory score system for SMA1, looking at the respiratory function progression in both untreated and treated patients.
Lisa Edel is a contributor to the following academies
On Demand Events
Lisa Edel spoke at these On Demand events...
---