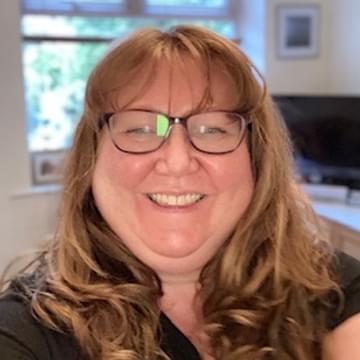 Lynsay Duke
Professional lead neurological occupational therapist, MA (PED) BScOT MRCOT
Walkergate Park Centre for Neurorehabilitation and Neuropsychiatry
Lynsay is passionate about occupational therapy and has worked in neurological rehabilitation for almost 30 years. She is based at Walkergate Park, Centre for Neurological Rehabilitation in Newcastle. She has experience in inpatient rehab, Community Huntington's Disease service, neurobehavioural wards, driving assessment and for the last 14 years in spasticity management, as part of the neuro-outpatient team. She is also the neuro AHP research champion and professional lead for the Neurological Occupational Therapists.
Lynsay works with a multidisciplinary team providing assessment and intervention for people with spasticity and undertakes reviews of treatment effectiveness. She leads the upper limb splinting clinic and also works alongside a hand and plastics surgeon within the upper limb surgical assessment clinic. Within her role Lynsay has also undertaken a number of service evaluations, audits and research projects (and been study co-ordinator for others) and has had several published papers. She lead the development of the team's spasticity pathway, which is now integrated into the patient management platform. She was also involved in the writing of the second edition of the spasticity in adults: management using botulinum toxin, National Guidelines. Lynsay is keen to ensure that neurological education, particularly about spasticity, is easily accessible to all and has presented at national conferences, online webinars and more local training sessions.
Lynsay Duke is a contributor to the following academies
Events
Lynsay Duke is speaking at these forthcoming events...
---