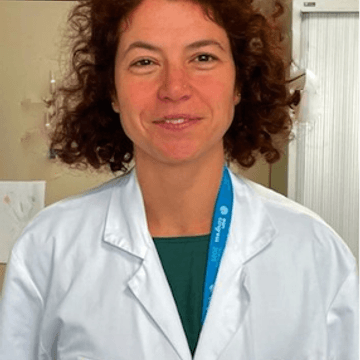 Margherita Fabbri
Dr. Margherita Fabbri is a neurologist at Parkinson's disease (PD) Expert Centre, the Clinical Investigation Center and at the Multiple System Atrophy (MSA) Reference Centre of the Toulouse University Hospital, France.
Dr. Fabbri received her medical degree from the University of Bologna in Italy. After obtaining a PhD at the University of Lisbon (Portugal) on advanced and late-PD stages, she completed her movement disorder training at Department of Neurology of the University of Turin (Italy), on device-aided therapies for advanced PD patients.
She has over 90 publications in peer-reviewed journals. Her research interests include device-aided therapies and surgical approaches for advanced PD, pharmacoepidemiology, late-stage PD and multidisciplinary care, clinical trials in movement disorders, biomarkers of disease progression in MSA and nonpharmacological treatments for PD and atypical parkinsonisms.
She serves on the ES-Executive committee of the International Movement Disorder Society (MDS) and she is a member of LIMPE-DISMOV (Italian League for Parkinson Disease, Extrapyramidal Diseases and Dementia) and of the SOFMA (Société Francophone des Mouvements Anormaux).