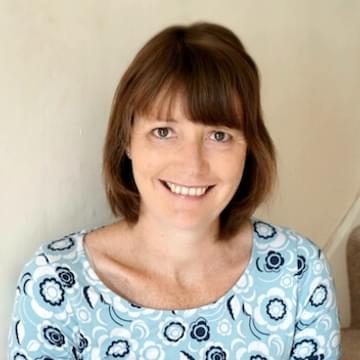 Margie Leong
Specialist Dietitian
Community Neurorehabilitation Team, Surrey
I studied Nutrition at King's College London followed by a postgraduate Diploma in Dietetics. After my first job at The Royal Free Hospital, London, I moved to a more specialised role in renal dietetics at The Hammersmith and Charing Cross Hospitals. Following a career break when my children were young, I started working as a community dietitian with CSH Surrey and, after roles in diabetes and home enteral feeding, moved to my current position in The Poplars' neuro-rehabilitation team in 2011. I have a particular interest in motor neurone disease and chair the mid Surrey MND Partnership meetings to ensure care is well coordinated. I appreciate being able to support people and their families through the entirety of their illness from diagnosis to the end and being able to build up relationships over time.
I see patients with all neurological conditions and am involved in regular courses for people newly diagnosed with Parkinson's and MS. In liaison with our Stroke Specialist Nurse, I set up a monthly 'Life After Stroke' workshop which has now run for over five years and was successful in the Patient Experience Network National Awards in 2016.
I am keen to constantly improve my clinical knowledge and my current particular area of interest is the role of the diet and gut microbiome in neurological conditions. I organise training for our multi-disciplinary team and was, previously, on the committee of the Neurosciences Specialist Group of the British Dietetic Association.
In addition, I sit as a Registrant Panel Member for the Health and Care Professions Council for 'fitness to practice' hearings and as an Independent Panel Member for misconduct hearings for the metropolitan police.
Margie Leong is a contributor to the following academies
Events
Margie Leong is speaking at these forthcoming events...
---
On Demand Events
Margie Leong spoke at these On Demand events...
---