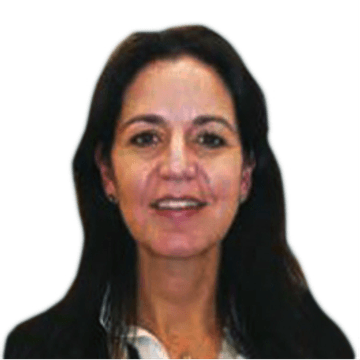 Miriam Parry
Parkinson's Disease Nurse Consultant
The Parkinson's Foundation Centre of Excellence, King's College Hospital
Ms Miriam Parry is a Senior Parkinson's Disease Nurse Specialist (PDNS) at The Parkinson's Foundation Centre of Excellence, King's College Hospital, London. She trained at Guy's Hospital, London and qualified in 1992. Ms Parry has many additional qualifications specific to Parkinson's disease (PD).
She is a member of the Movement Disorders research team at King's College London and her research interests are the non-motor aspects of Parkinson's disease.
She represents the PDNS at the Non-motor Parkinson disease study group (NM-PD-SG) at the International Parkinson and Movement Disorder Society (IPMDS).
Ms Parry is a member of the CRISP – Community for Research Involvement and Support for people with Parkinson's – held at King's College Hospital. In April 2020 during the Covid-19 pandemic, she initiated the King's PD nurse online platform providing an education programme and support for PD nurses nationally and internationally.
Miriam Parry is a contributor to the following academies