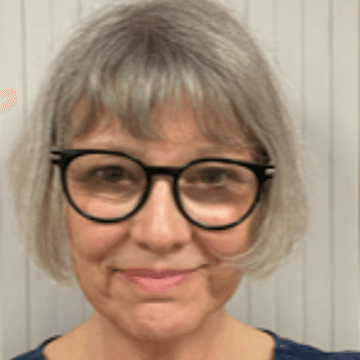 Nicky Sedgwick
Speech and Language Therapist
Sheffield Children's NHS Foundation Trust
Nicky is a speech and language therapist working as part of the acute speech and language therapy team at Sheffield Children's Hospital. This involves offering in-patient care to children who have a range of acquired or developmental difficulties which is affecting either their communication, their eating and drinking skills or both. As part of this role videofluoroscopy is offered to patients from Sheffield and the wider region.
She has developed a wide experience of working with children with a range of additional needs, ASD, complex neuro-disability, neuromuscular disorders, and dysphagia, and in her career of over 35 years has worked as part of a multidisciplinary CDC teams, with children and their families in the community, specialist schools and other settings.
She has recently become part of the neuromuscular team involved with children receiving Zolgensma Gene Therapy at Sheffield Children's Hospital and is keen to further identify and promote understanding of the communication needs of this group of children.