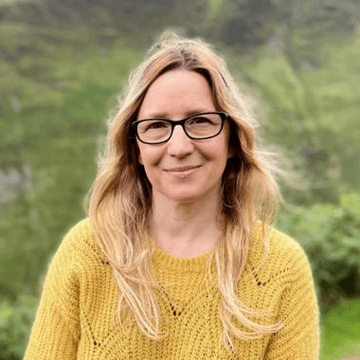 Nicky Taylor
Artist and Researcher
Nicky is currently Research Associate at Leeds Playhouse, where she created the world's first specifically adapted dementia-friendly theatre performance in 2014. She subsequently authored a best-practice guide to staging dementia-friendly productions, adopted industry-wide. She initiated and directed Every Third Minute (2018), a pioneering theatre festival curated by people living with dementia, and facilitated the co-authorship of three plays by people with dementia and professional writing partners. She supports the theatre industry, nationally and internationally, to involve and value people with dementia as creative equals.
Nicky trained as a visual artist at Keele University with a focus on conceptual art, creating socially-engaged installations inviting audience participation. She holds an MSc degree in Dementia Studies from the University of Bradford, and she is completing her PhD degree at Leeds Beckett University on creative co-production processes in theatre with people with dementia. Nicky's work with older people spans 25 years in care, community, and arts settings. Her work as a carer, supporting people in their own homes and in care homes, was integral to forming her ethos of working with and learning from people living with dementia. In 2014 she was awarded a Churchill Fellowship, traveling internationally to learn and share practice in arts and dementia. She is a member of the UK Dementia Congress advisory group. Her work has been recognized with major national awards from Arts & Business, The Alzheimer's Society, and National Dementia Care Awards.
Events
Nicky Taylor is speaking at these forthcoming events...
---