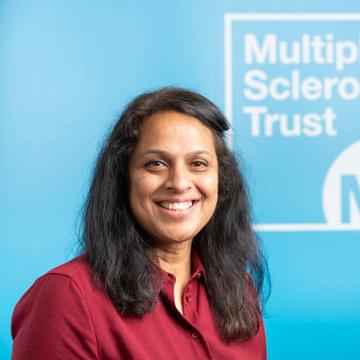 Paru Naik
Director of Health Professionals Programmes
MS Trust
Paru Naik joined the MS Trust in 2019. An experienced senior healthcare leader in the NHS working in many NHS Trusts including Barts Health and The Royal Free NHS Trust. Paru is accustomed to managing many healthcare services both operationally and strategically. She has worked also worked on many service improvement, transformation and change projects and understands the challenges.
Paru is really enjoying working at the MS Trust because she can step away from the front line and use her life science, health informatics and management skills along with her knowledge and experience of the NHS to make a real difference in a holistic way to MS Services, MS Health Professionals and people with MS. Her release in life is running around with her young nephews being silly and feeling energised.
Paru Naik is a contributor to the following academies
Events
Paru Naik is speaking at these forthcoming events...
---
---