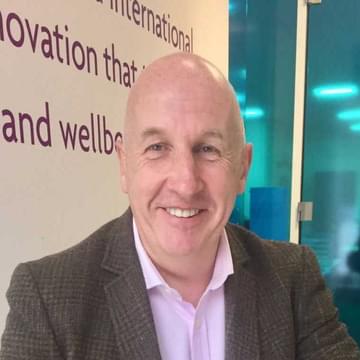 Prof Ben Bridgewater
Chief Executive
Health Innovation Manchester
Ben Bridgewater is Chief Executive of Health Innovation Manchester, an academic health science system that brings together health, academia and industry. The mission is to accelerate innovation into practice at pace and scale, so to transform the lives of Greater Manchester's 2.8 million citizens.
He is a leading expert on health informatics, national clinical audit, clinical governance, healthcare transparency, patient experience measurement and digital transformation in healthcare, publishing numerous high profile academic outputs and delivering innovative IT tools for disseminating clinical outcomes to professionals and the public.
Prior to joining Health Innovation Manchester, Ben worked for global technology company DXC Technology as the Director of the Healthcare and Lifesciences Global Build Advisory Team. Until January 2016, he was a cardiac surgeon at the University Hospital of South Manchester for nearly 18 years.
Ben also provided clinical leadership for the UK national cardiac audit programme, as well as leading analyses that provides UK hospital and cardiac surgery mortality rates to the public. The programme is world-leading and associated with a 50% reduction in risk-adjusted mortality over 10 years.
Watch video:
Prof Ben Bridgewater is a contributor to the following academies