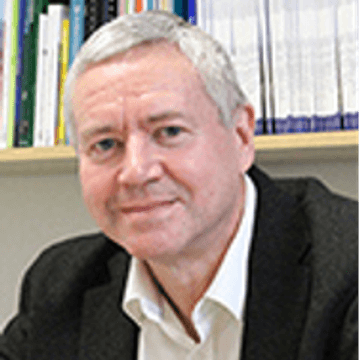 Prof John O'Brien
Professor of Old Age Psychiatry and NIHR National Specialty Lead for Dementia
Department of Psychiatry, University of Cambridge
Professor John T O'Brien is Professor of Old Age Psychiatry in the Department of Psychiatry at the University of Cambridge. He is also a National Institute for Health Research Emeritus Senior Investigator and a Fellow of the UK Academy of Medical Sciences.
He has longstanding interests in Lewy body dementia in relation to brain imaging and other biomarkers, diagnosis and management. He has been a member of the National Institute for Health and Clinical Excellence (NICE), British Association of Psychopharmacology, European Federation of Neurological Sciences and European Stroke Association Dementia Guideline groups.
His other current roles include being a member of the Lewy Body Society Scientific Advisory Group, Chair of the Alzheimer's Society Research Strategy Council and the NIHR National Specialty Lead for Dementia.
Events
Prof John O'Brien is speaking at these forthcoming events...
---