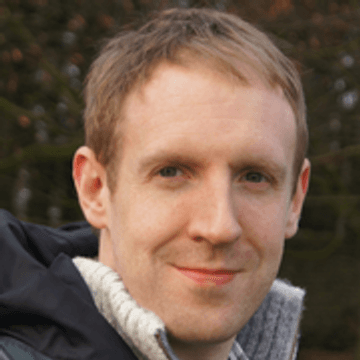 Prof John-Paul Taylor
Professor of Translational Dementia Research and Honorary Consultant Old Age Psychiatrist
Newcastle University
Dr John-Paul Taylor MBBS(hons) MRCPsych PhD is an academic old age psychiatrist and Honorary Consultant at Newcastle University and Cumbria, Northumberland, Tyne and Wear NHS Foundation Trust. Dr John-Paul Taylor graduated with honors and distinction from the University of Newcastle upon Tyne having completed an intercalated MD PhD programme in 2001. He subsequently worked in the Institute of Psychiatry at the Maudsley Hospital in London, before completing clinical academic training in Newcastle upon Tyne. In 2010 he was awarded a Wellcome Trust Clinical Scientist Fellowship and was appointed in 2019 as Professor of Translational Dementia Research at Newcastle University.
Dr Taylor has received academic recognition for his work including being awarded a Foulkes Foundation Fellowship, the Sir James Spence Prize for best research, the Senta Travel Prize and Fellowship, the ICGP International Junior Investigator Award as well as being the recipient of the International Psychogeriatric Association Biennial Junior Research Award 1st Place.
He has published over 180 peer reviewed articles, numerous book chapters and has edited two books in the field of dementia and old age psychiatry. More recently he has been appointed visiting professorships at the G. d'Annunzio University of Chieti-Pescara, Italy and at Institute of Psychiatry, Kings College, London. Ranked in the top five experts internationally in Lewy body disease internationally (expertscape.com) Dr Taylor's research focuses the application of neuroimaging and neurophysiological approaches in understanding symptom aetiology in dementia with Lewy bodies and Parkinson's disease dementia as well as developing better management approaches clinically for people with Lewy body disease.
Clinically he leads a specialist Lewy body dementia clinic in Newcastle upon Tyne, United Kingdom.
Prof John-Paul Taylor is a contributor to the following academies