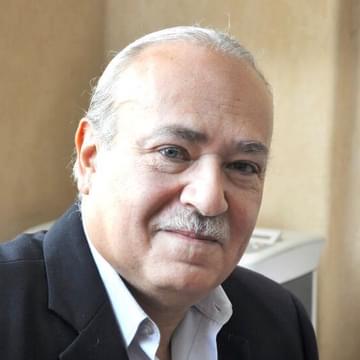 Prof Magd Zakaria
President
Egyptian Society of Multiple Sclerosis
Dr. Magd Zakaria was born in Cairo, 26 October 1956, attended the English School of Cairo till graduation in 1974. He was a student of the Medical School of Ain Shams University, Cairo, till 1980 where he graduated with honors. Dr. Zakaria completed his residency at the Neuropsychiatric Department of Ain Shams University till 1984 when he obtained his Master's Degree in Neuropsychiatry. Assistant Lecturer till 1989 and then he obtained his MD degree in Neurology in 1989 and became a Lecturer. Assistant Professor of Neurology in 1994. Professor of Neurology since 1999 until now. The Head of the Neurology Department at the Ain Shams Specialized University Hospital during 1990. Head of the Stroke Unit during 1991. The head of the Neuropsychiatric department of Ain Shams medical school from August 2015, till August 2017. Ever since 2014, Dr. Zakaria is the Head of the Multiple Sclerosis Unit at the Ain Shams University Hospital.
Current Posts : The President of the Egyptian Society of Multiple Sclerosis. The President of the Egyptian National Stroke Committee. A member of the Editorial Board of the journal MSARD (Multiple Sclerosis and Related Disorders). Egypt's representative in the International Medical and Scientific Board (IMSB) of the Multiple Sclerosis International Federation (MSIF). A member of the MENACTRIMS board. The MENA Brain Health champion (MS Brain Health Organization ). Egypt's representative of the MSGAN ( Multiple Sclerosis Global Advisory Network ). Member of the American Academy of Neurology (AAN).
Principal Investigator in several phase III international trials.
Multiple international publications.
Prof Magd Zakaria is a contributor to the following academies