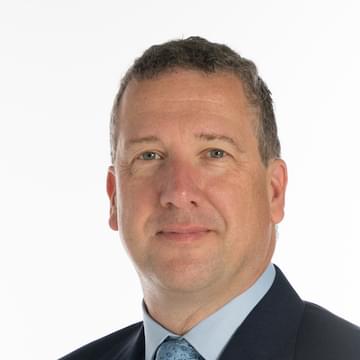 Prof Niall Pender
Associate Professor
Academic Unit of Neurology, Trinity College Dublin
Professor Niall Pender is currently Head of Department of Psychology and Principal Clinical
Neuropsychologist at the National Neuroscience Centre, Beaumont Hospital, Dublin, Ireland.
Following his first degree in Psychology at University College Dublin (1988), and an MSc. in Experimental and Clinical Neuropsychology, University of Swansea (1991), he pursued his Clinical Psychology training at the Institute of Psychiatry, King's College London (1996). Thereafter, he took up the post as neuropsychologist at the Lishman Brain Injury Unit, Maudsley Hospital, London.
He then moved to the Royal Hospital for Neuro-disability, London (RHN) where he developed a special interest in the neuropsychological assessment and management of profound brain injury, and neurodegenerative disease. In 2001, he was appointed consultant neuropsychologist to the Neuro-behavioural Rehabilitation Unit at the RHN. Niall completed his PhD in the Neuropsychology of Huntington's disease at the Institute of Psychiatry in 2005.
He returned to Dublin in 2003 to take up the role as Head of the Department of Psychology at Beaumont Hospital.
He is currently Associate Professor in Neuropsychology at the Academic Unit of Neurology, School of Medicine at Trinity College Dublin and Honorary Clinical Associate Professor at the Royal College of Surgeons in Ireland. He is an active researcher in neuropsychology and has a special interest in the cognitive, behavioural and emotional consequences of neurological events and neurodegenerative diseases. He is the Irish lead for the only ENROLL-HD centre in Ireland.
He is past President of the Psychological Society of Ireland (PSI) and founding member of the Division of Neuropsychology through which he is a Chartered Clinical Neuropsychologist. He is also a full member of the British Psychological Society (BPS) Division of Neuropsychology. He is a Fellow of the PSI and Associate Fellow of the BPS. He is past President and founding council member of the Irish Brain Council.
He is Chair of the Board of Directors of Headway, a Board Member of the Motor Neurone Disease Research Foundation and Board Member of the Neurological Alliance of Ireland. He is a member of the advisory panel for the Multiple Sclerosis Society of Ireland.
Prof Niall Pender is a contributor to the following academies