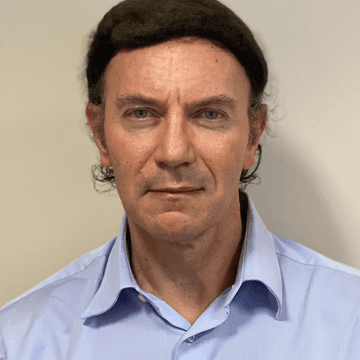 Prof Nicola Pavese
Consultant neurologist
The Newcastle upon Tyne Hospitals NHS Foundation Trust
Nicola Pavese, MD, PhD, FRCP, FEAN is professor of clinical neuroscience at Newcastle University and honorary consultant neurologist at Newcastle Upon Tyne Hospitals Trust.
He leads the Parkinson's disease research team and is the director of the Clinical Ageing Research Unit at Newcastle University, overseeing more than 50 academic research projects and Pharma sponsored clinical trials.
He is also professor of PET imaging and Translational research at Aarhus University in Denmark where he leads an international research program to identify imaging biomarkers of prodromal stages of Parkinson's disease and related disorders.
His research focuses on elucidating the physiopathology of Parkinson's disease and other neurodegenerative diseases and identifying targets for treatment with structural and functional neuroimaging. He has received grants from Parkinson's UK, MSA Trust, Medical Research Council, European Union, Danish Parkinson's Association, and the Independent Research Fund Denmark. He has published over 200 reports including original articles in high impact journal, reviews, book chapters, and editorials.
He is a standing member of several study groups and panels for the European Academy of Neurology, the International Parkinson and Movement Disorder Society, and the European Union Joint Programme Neurodegenerative Disease -Working Group ASAP-SynTau
He is also a member of Parkinson's UK College of Experts and has previously served as a member of advisory panel for The National Institute for Health Research - Research for Patient Benefit Programme.
He is section editor for Neuroimaging for Current Neurology and Neuroscience Reports and associate editor for Brain Communications.
Prof Nicola Pavese is a contributor to the following academies
Events
Prof Nicola Pavese is speaking at these forthcoming events...
---
On Demand Events
Prof Nicola Pavese spoke at these On Demand events...
---