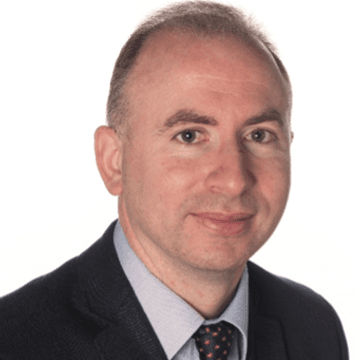 Prof Sean Kennelly
Consultant Geriatrician
Tallaght University Hospital
Professor Sean Kennelly studied at Trinity College Dublin (TCD), and is a consultant physician in geriatric and stroke medicine with a Doctor of Philosophy (PhD) specialising in Alzheimer's disease and brain health. He holds the following qualifications MB, BCh, PhD, FRCP(Lond), FRCPI
Professor Kennelly is a consultant physician in geriatric and stroke medicine in Tallaght University Hospital. He is co-director of the Institute for Memory and Cognition, and director of the Cognitive Clinical Trials Unit in Tallaght University Hospital, Dublin. He is Clinical Associate Professor of Medical Gerontology in Trinity College, and a principal investigator in the Trinity College Institute of Neuroscience. A fellow of the Royal College of Physicians in London & Ireland, he has extensively published in his main research areas of Ageing, brain health and dementia. He has served as chief and principal investigator on several international clinical trials in early-stage Alzheimer's disease. He has served as principle investigator and lead-clinical advisor on several industry collaborations investigating novel applications of digital biomarkers in detection of cognitive decline. He chairs the interdisciplinary Dementia Research Network Ireland (DRNI) and is a member of the clinical and research advisory panel for the Alzheimer's Society Ireland. He is a faculty member for the Global Brain Health Institute in Trinity College Dublin.
Prof Sean Kennelly is a contributor to the following academies
Events
Prof Sean Kennelly is speaking at these forthcoming events...
---