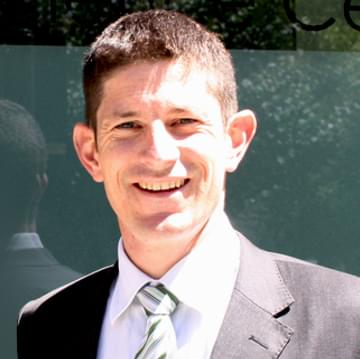 Prof Tom Foltynie
Consultant Neurologist
University College London Hospitals NHS Foundation Trust
Professor Tom Foltynie is Professor of Neurology in the Department of Clinical and Movement Neurosciences, UCL Institute of Neurology and Consultant Neurologist at the National Hospital for Neurology and Neurosurgery, Queen Square, London. He is responsible for Movement disorder patients, particularly Parkinson's disease (PD) patients undergoing advanced treatments such as Deep Brain Stimulation (DBS), Apomorphine and Duodopa. He is chief investigator for a series of trials of Exenatide- a potential neurorestorative treatment for PD, and has been UCL's PI for multi-centre trials of gene therapy and cell therapy as potential neurorestorative approaches for PD. He is the chief investigator for the Edmond J Safra Accelerating Clinical trials in PD project which will establish a platform for the testing of multiple potential neuroprotective approaches simultaneously in the UK.
Professor Foltynie has published clinical trials of DBS as a treatment for the cognitive problems associated with advanced PD/DLB, as well as successful results of a trial of Deep Brain Stimulation for the treatment of patients with severe Tourette syndrome. He is interested in the mechanisms of action of DBS as elucidated using functional MRI, and developing ways of providing therapeutic DBS with better benefit to side effect ratios.
He trained in medicine at UCL, qualifying in 1995 then working in Addenbrooke's Hospital, in Cambridge. From 1999 to 2003, he undertook his PhD in Cambridge looking at the heterogeneity of Parkinson's disease, describing differences in cognitive abilities between patients under the influence of various genes including COMT and BDNF, and Tau. He finished his neurology training between Addenbrooke's Hospital, Cambridge and the National Hospital for Neurology and Neurosurgery in London, before taking up his consultant clinical academic position in London in 2008. He was promoted to Professor in 2016.