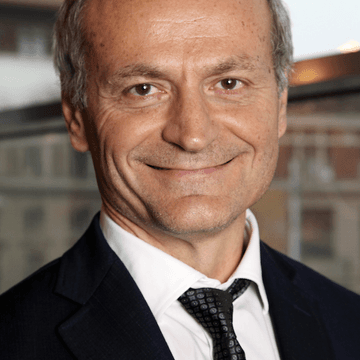 Prof Angelo Antonini
Professor of neurology
University of Padua, Italy
Angelo Antonini is professor of neurology at the University of Padua, Italy, and teaches at the Medical School and the School of Psychology. He completed a PhD in Neuroradiology with PET and MRI, before continuing his research at the Neuroimaging Laboratory of North Shore University Hospital, NY, USA: during this period, his research focused on the modulation of brain networks using pharmacological and surgical interventions.
Professor Antonini contributed to the development of a research centre for Parkinson's disease (PD) at the Parkinson Institute in Milan, Italy, before moving to the University Hospital in Padua, where he is responsible for the Unit for Parkinson and Movement Disorders and the Centre for Rare Neurological Diseases (ERN-RND). He is also the Director of the Centre for the Study of Neurodegenerative Diseases (CESNE) at the University of Padua.
Professor Antonini has received several academic awards and funding including three Horizon 2020 projects, published over 500 peer-reviewed manuscripts, and serves as a reviewer for the main neurological journals. He is an honorary member of the Society of Neurology of France and of Romania, a Fellow of the European Academy of Neurology (EAN), Past-President of the European Section of the Movement Disorders Society, and on the Movement Disorders Panel of EAN.