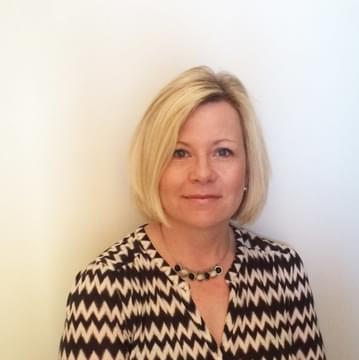 Zena Aldridge
Registered Mental Health Nurse
Zena has worked in health and social care for over 25 years, Zena became a registered mental health nurse in 2003 and went onto complete her master's degree in Mental Health in 2012 at the University of East Anglia.
Passionate about improving the care of people with dementia and their families, she held a variety of posts before taking a position as an admiral nurse in 2013 where she began developing a tiered service model of post diagnostic support for affected by dementia. Evidence collated from the pilot service was evaluated and has enabled further development countrywide of tiered admiral nurse services.
Zena joined Dementia UK in 2016 as a service evaluator and senior consultant admiral nurse before commencing in her current post within the Research and Publications team as an admiral nurse research fellow in May 2018 at which time she also began a full time PhD at de Montfort University exploring the experiences of nursing home staff when a person with dementia unexpectedly deteriorates.
Zena Aldridge is a contributor to the following academies
On Demand Events
Zena Aldridge spoke at these On Demand events...
---