Brain health awareness week 2023
News
---
---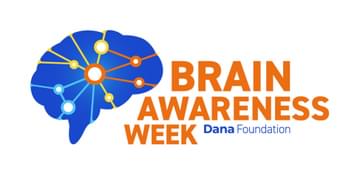 You're probably aware that up to 40% of dementia is preventable through lifestyle changes - but did you know that a lot of that prevention can start with you - and it can begin at any stage in the lifecycle?
As a healthcare professional, by helping people understand the importance of brain health as it relates to them, you can:
encourage people to protect and preserve their existing brain health,
slow the rate of deterioration where this is occuring,
reduce the worsening of people's neurological health or existing condition
reduce the risk of their developing dementia
decrease the future burden on NHS services
Brain health in neurology
Brain health matters at every age and every stage, and for those with an existing neurological condition it can matter even more.
For example, people with MS lose brain volume at a faster rate than otherwise healthy individuals and so maximising their brain health and preserving function is an essential part of treatment (MS Brain Health). Cognitive impairment is also an underreported but common symptom for people with MS; detecting this early, and offering lifestyle advice and support can reduce its impact.
Around 25% of people with Parkinson's experience MCI if they do not experience Parkinson's disease dementia (Aardsland 2021) - but their cognition can also be worsened by the amount of anticholinergic medications they are taking. Regular medication reviews and reducing anticholinergic burden can help improve cognition in many.
Mild cognitive impairment itself is increasingly being given as a diagnosis (Richardson 2019) but often not accompanied with active steps to help that person maximise their existing function or mitigate against further deterioration (Leroi 2020).
We're launching an updated version of our MCI course this May. It focuses on preserving brain health, early detection and associated risk modification for people experiencing MCI, and monitoring for early detection of dementia where a person with MCI is deteriorating. The course is peppered with ideas, small and big, to improve outcomes for people with cognitive problems.
'It was interesting to hear that subjective memory decline reported in mid life should not be ignored as could potentially be a prodrome of Alzheimer's disease in later life and instead should be followed up and signposted towards brain health measures.'
Delegate from 2022 course
'Until now as a geriatrician I wouldn't particularly be interested in doing anything about MCI. After attending this course I give more attention to addressing the risk factors and promoting brain health in patients where I uncover unrecognised MCI.'
Related articles
Promoting prevention, supporting management
Led by proactive clinicians determined to see improvement in the way we prevent, diagnose and manage dementias, Dementia Academy supports healthcare professionals with the latest tools, resources and courses to do just that.