Connecting people through education
News
---
---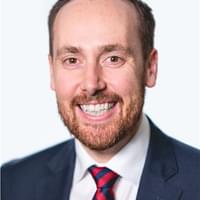 Honorary Academic Director, MS Academy & Consultant Neurologist and Clinical Lead, Multiple Sclerosis Service University College London Hospitals NHS Foundation Trust
Despite just four months in the role of Academic Director, it feels like I have been part of the Academy for years - and it is such a privilege to see how we have managed to support and connect MS healthcare professionals this year.
From fully virtual webinars and MasterClasses, to hybrid mixtures tailored to people's preferences, my favourites have undoubtedly been those in person. Our MS Basecamp this Autumn had a gleeful feel to it as junior doctors who have had their training disrupted by the ongoing pandemic came together in person to learn more about MS.
Our first ever MS Cutting Edge meeting, saw a room of 30 MS specialists from across the UK engaging with - and ribbing - each other through academic debate. For most, this was the first in-person meeting in over 2 years. The camaraderie was such that restarting the conference on time after each break was a real challenge! The variety of topics covered, from serum NFL use to mainstreaming HSCT for MS treatment were well-researched, brilliantly presented and occasionally provocative, but for me, it was witnessing the interactions in the room that was the most rewarding.
My vision for MS Academy is that of connection, bringing everyone closer together, and we will continue to prioritise that in 2022, as well as building on our new case-based teaching and diversifying our educational programmes further. Lots to look forward to for the new year - but before that, I hope you all enjoy the festive season, and best wishes for a happy and healthy year ahead.
Related articles
Encouraging excellence, developing leaders, inspiring change
MS Academy was established five years ago and in that time has accomplished a huge amount. The six different levels of specialist MS training are dedicated to case-based learning and practical application of cutting edge research. Home to national programme Raising the Bar and the fantastic workstream content it is producing, this is an exciting Academy to belong to.