ECTRIMs poster from MasterClass alumni highlights nurse-led interventions in bladder management
News
---
---
This year at ECTRIMs, head of nursing for Neurology Academy Ruth Stross represented a proactive group of specialist nurses who have initiated interventions across the UK focussed on improving bladder management in MS, detecting urinary tract infections early on, increasing self-management and reducing unnecessary admissions.

Gale Metcalfe, Audrey Owen, Paula Cole, Jenny Kelly and Sinead Jordan all contributed to the poster, which explains the importance of proactive preventative interventions in MS bladder management and explores a range of interventions that the nurses have implemented in their respective areas. It also demonstrates the potential cost savings to the NHS that interventions such as these can have by preventing unnecessary hospital admissions.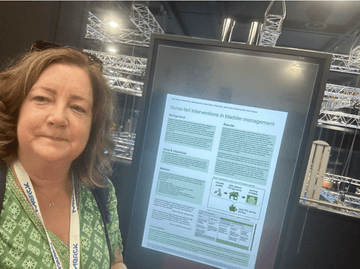 Figure 1: Neurology Academy's head of nursing and lead author, Ruth Stross by the poster at ECTRIMs
The infograph on the poster, replicated here, demonstrates the potential cost savings to the NHS based on the average national cost of a UTI-related admission for someone with MS and the data gathered so far through using the home-urine testing kit.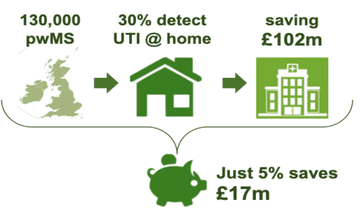 Figure 2: Infograph shown on the ECTRIMs poster
The poster explains:

'In the areas where there have been nurse-led interventions, HES data demonstrates a consistent reduction in the number of non-elective hospital admissions for UTIs compared with the national average (Metcalfe 2023). Regarding the urine testing initiatives, in both Leeds and Ealing those people with MS known to have regular UTIs, or to have presented with a change in MS symptoms, were provided with testing kits as part of a suite of initiatives including additional bladder clinics, bladder scanning or urine testing in clinic. In Surrey, the kits were sent to anyone started on a disease-modifying therapy from diagnosis (Thomas & Stross 2020). This makes the data difficult to compare; however, across all sites in 30-50% of cases, users of the testing kit detected a urinary tract infection and treated it at home, thus potentially preventing emergency admission to hospital.

Extrapolating that data out, we can project potential cost savings across the UK using the conservative percentage of 30% and the national average non-elective admission cost for someone with MS and a UTI, at £2,635 per admission (fig 1).

If 30% of all people with MS detect a UTI preventing admission, this is a potential cost saving of £102,765,000. If we only prevent UTIs in just 5% of the MS population that still equates to a saving of £17,127,500. This small initiative, whilst in its infancy, is improving self-management, reducing impact of UTIs, preventing hospital admissions and reducing in-patient costs. This and the initiatives set out in figure 2 clearly demonstrate positive implications for patient outcomes and healthcare costs.'
The range of interventions covered in the poster include:
specific bladder clinics,

utilising bladder scanners to assess for referrals to urology,

providing bladder retraining to MS patients,

routine dip-stick urine testing in clinic,

targeted information packs around bladder management,

association between bladder problems and other MS symptoms

patient-led home urine testing kits
View the full poster here: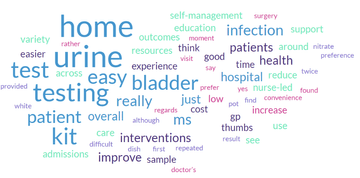 Figure 3: Word cloud summarising the interventions
More information:
Almost all of the posters' authors have attended a course with MS Academy - you can find some of their other innovative work showcased on other posters in our dedicated 'Projects' space online, and many of these interventions have been celebrated and shared to encourage others working in MS services. Sinead has recently won an award for her work in MS and Gale and Audrey have published theirs in the British Journal of Neuroscience Nursing (BJNN).
Below are signposts to the various work, interviews, and further information and we'd really encourage you to find out more.

Related articles
Encouraging excellence, developing leaders, inspiring change
MS Academy was established five years ago and in that time has accomplished a huge amount. The six different levels of specialist MS training are dedicated to case-based learning and practical application of cutting edge research. Home to national programme Raising the Bar and the fantastic workstream content it is producing, this is an exciting Academy to belong to.