Evolving education – our response to changing needs
News
---
---
The entire MasterClass has evolved in response to the changing requirements of the COVID-19 pandemic, and we are proud of the way we have adapted our innovative and participative sessions.
Virtual attendees are encouraged to use sli.do to send in questions and join in with case study discussions, accessible via either our built-in online log-in area or via the app or website.
All delegates, virtual and physical, have a personalised, secure log-in area on our website. This educational one stop shop contains pre-recorded sessions available prior to the course proper, as well as the course sessions themselves and associated resources. All sessions will remain available to delegates for some time after the event.
Everyone receives a 'virtual delegate bag' complete with a delegate list encouraging attendees to make contact with their peers via our online forum. The forum, a concept which will be further tailored to virtual engagement in our new website (coming soon!), the current 'forum' on the website is a simple chat space with designated areas according to MasterClass, where delegates can network and liaise in peer-to-peer discussion.
In the conference rooms itself, each delegate has their own chair and table for the duration of the two-day MasterClass. Clear screens have been erected between speakers and the audience to add protection without impairing the speaker's presentation delivery, and all delegates have been provided with visors to wear throughout the conference.
Staff safety is also important, and on-site staff are using screens for protection when in situ, whilst their Parkinson's Academy face masks help delegates identify them quickly outside of the main meeting space.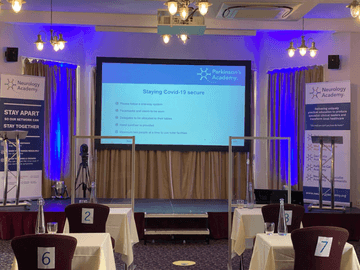 Fig 1: COVID-secure settings and guidelines are a priority for us all
Our first live MasterClass in September
Delivering this first MasterClass is a landmark moment in Neurology Academy's year, and with the model of delivery planned and established, we are proud to be setting the precedent for the latest evolution in healthcare education.
'Safety is a top priority', says Hugh Skelton, Neurology Academy's Events Manager, 'but so is delivering our trademark MasterClass. It's essential to us that delegates leave the course feeling as inspired and engaged as they ever have. We're confident that the changes we've made are going to really maximise every delegate's experience.'
In September, 83 delegates have joined us for our first live Parkinson's MasterClass since March, when the UK declared a state of social lockdown. 80% of those delegates have been joining us virtually, whilst the 16 attending in person are supported to learn in as safe an environment as possible.
Since March, we have been tailoring our educational offerings to the current climate, and postponed our MasterClasses for several months in favour of on-topic webinars to best support healthcare professionals with the information and support they told us they needed. We have also been gathering feedback, and developing new ways of providing our unique blend of interactive and transformational learning.
Now, we are excited to offer the latest evolution of our 'tried and tested' MasterClass model. With 8 in 10 delegates joining us virtually, we have been able to reach as many people as possible whilst still offering a more interpersonal learning style to those who want it.
Operating within a COVID-secure environment, we have been able to host up to 16 attendees for an educational meeting in September. However, because of the guidelines around 6 or less meeting socially, our more formal dinner, usually an enjoyable social aspect of our residential courses, has had to be put aside for the time being.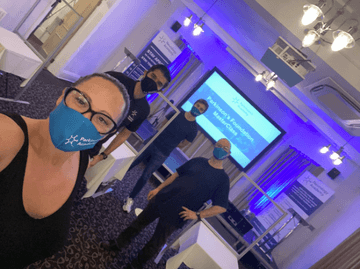 Fig 2: Our brilliant MasterClass team members model the latest in face-mask fashion!
Related articles