New consensus pathway for bladder and bowel in MS says be 'bladder aware'
News
---
---
The first ever pathway for bladder and bowel management in MS has been developed and its process and application has been published online today.
The pathway, developed by an expert consensus group following publication of the Bladder consensus guidelines earlier this year, demonstrates the practical patient flow of those guidelines in a clinical setting.
The key message of the consensus is for healthcare professionals to 'be bladder aware in MS' and the pathway is designed to help the whole MS team understand their role in being bladder aware and supporting optimal bladder and management in people with MS whatever the persons' needs.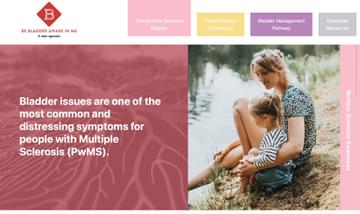 The consensus guidance and pathway development process were published by the British Journal for Neuroscience Nursing in its MS Supplement in September.
The article published in the BJNN outlines the process and application of this pathway, and walks healthcare professionals through how to use it, demonstrating the overview pathway (fig 1) and the links into subsequent pathways:
health promotion

assessment pathway

clean intermittent self-catheterisation pathway

urinary tract infection pathway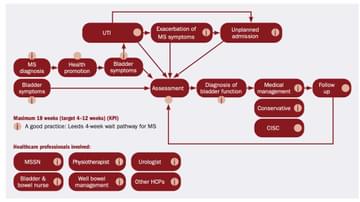 Figure 1: MS bladder and bowel management pathway overview
For more information and to find the pathway visit www.bladdermanagement.co.uk or read the article in the BJNN. You can also see our article earlier this year on the importance of bladder management in MS

Reference: Thomas S, Bradley J, Cole G, Girvan M, Metcalfe G, Naik P, Owen A, Solomons M, Stross R, Yates A, Webb W, White S, Young J; A consensus bladder and bowel management pathway for multiple sclerosis: process and application; British Journal of Neuroscience Nursing vol. 18, no. Sup3 / Clinical, Published Online: 4 Aug 2022, https://doi.org/10.12968/bjnn.2022.18.Sup3.S6
nb The pathway is newly published online today (Tues 8th Nov 2022) and may present with a warning notice; please follow your computer's links to proceed to the site to find the pathway and all associated information. Hopefully this will be dealt with in time.


Related articles
Encouraging excellence, developing leaders, inspiring change
MS Academy was established five years ago and in that time has accomplished a huge amount. The six different levels of specialist MS training are dedicated to case-based learning and practical application of cutting edge research. Home to national programme Raising the Bar and the fantastic workstream content it is producing, this is an exciting Academy to belong to.