New form of Tysabri makes access easier
Knowledge
---
---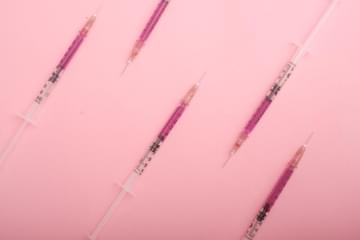 The disease-modifying therapy natalizumab has been authorised for use as a subcutaneous (SC) injection to treat people with relapsing-remitting multiple sclerosis (RRMS).
Natalizumab, also known as Tysabri, has previously been administered intravenously. However, last week, Biogen UK announced that the Medicines and Healthcare products Regulatory Agency (MHRA) have authorised the SC version, offering two different administration methods - and potentially expanding access to the treatment.

"People have such varied experiences of living with MS which is why patient choice is a key factor. This treatment option offers flexibility and minimises the time spent receiving treatment, while still providing continuity of care through access to MS healthcare teams."
David Martin, CEO, MS Trust
This version of natalizumab means the drug can now be administered more quickly and conveniently outside of traditional healthcare settings. Whilst still requiring medical oversight and monitoring, the injectible version could allow for more community, place-based care and reduced demand on infusion centres - particularly helpful as we continue to manage the coronavirus pandemic.
Related articles
Encouraging excellence, developing leaders, inspiring change
MS Academy was established five years ago and in that time has accomplished a huge amount. The six different levels of specialist MS training are dedicated to case-based learning and practical application of cutting edge research. Home to national programme Raising the Bar and the fantastic workstream content it is producing, this is an exciting Academy to belong to.