Professional connections and a privilege to serve - we welcome our new Academic Director for MS Academy
News
---
---
We are delighted to welcome Dr Wallace Brownlee as our new Academic Director of MS Academy!
Initially coming to MS Academy as a speaker, Wallace has shared his expertise in, and enthusiasm for, supporting people with MS with hundreds of MasterClass delegates over the past few years. After a year as part of the Academy's core Faculty, he now brings this same expertise and enthusiasm to the role of Academic Director.
Originally drawn to neurology because of the breadth of learning still to be done in the field, Wallace became interested in MS because of the way it affects people at such a young age.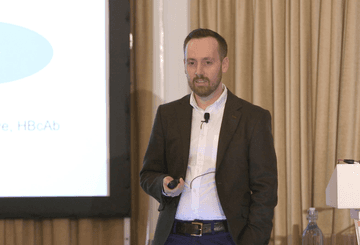 'To be able to support people at such an important time in their lives - when they're about to get married, they've just had a baby, they're headed off to uni - and they don't expect to be living with a chronic illness - that's a real privilege.'
MS Academy, as with all of the Academies, seeks to transform the lives of people with MS through the support and education of healthcare professionals, and Wallace sees the valuable tool it can be in upskilling the next generation of specialists. However, he also places immense value on the role it can have in supporting professionals themselves.
'The opportunity to build connections between people, to bring people together, is incredible. The digital overhaul we are seeing at the moment means people are looking for that connection.'
Wallace highlights the dearth of professional connection and interaction that the pandemic has brought about, from a lack of inter-team relationships to a reduction in meaningful interactions between peers and colleagues at conferences and meetings.
'These interactions with our peers and colleagues are essential, and we can support them through the Academy's work, through mentorship and through initiatives like Raising the Bar.'
The educational component of MS Academy is a priority for Wallace as Academic Director, but so too is developing the network of MS professionals. Across consultants, nurses, therapists, allied health professionals, and more, Wallace's vision for the Academy is of a connected MS community with a shared goal: to deliver optimal, integrated care and to transform the lives of people with MS.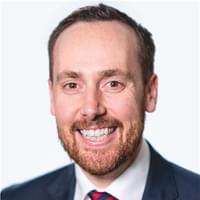 Honorary academic director, MS Academy & consultant neurologist and clinical lead
Related articles
Encouraging excellence, developing leaders, inspiring change
MS Academy was established five years ago and in that time has accomplished a huge amount. The six different levels of specialist MS training are dedicated to case-based learning and practical application of cutting edge research. Home to national programme Raising the Bar and the fantastic workstream content it is producing, this is an exciting Academy to belong to.