QuDoS in MS Awards
News
---
---
On Saturday 25th March, after being secretly nominated by faculty member Dr David Paling, we joined with a wide range of healthcare professionals from across the country to celebrate the QuDoS in MS awards, hosted by Pharmaphorum and MS Trust on the evening before their annual conference.

It was fantastic to be surrounded by so many enthusiastic people working tirelessly to improve the lives of those affected by MS. When we won an award, we were completely shocked - and so proud to accept on behalf of the many people who make MS Academy who we are.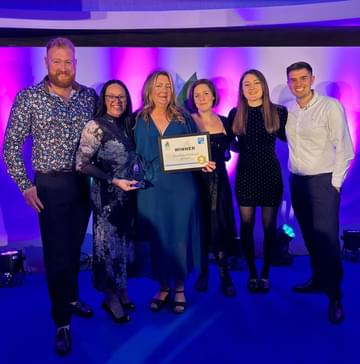 There were a number of familiar faces nominated too, many of whom also won awards or commendations in their categories.
Our head of nursing Ruth Stross received a commendation for her brilliant work developing an at-home UTI testing kit during the pandemic.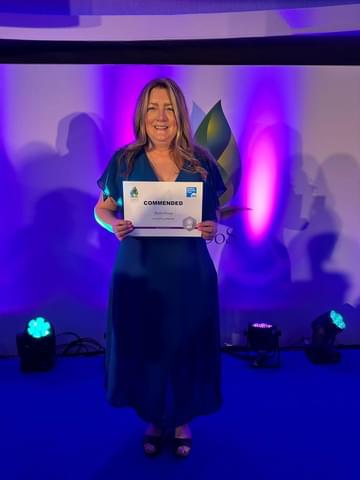 Dr Azza Ismail, Daisy Cam and Tess Bonnett received their second award for their joint MS and maternal medicine service which was initially piloted as part of an MS intermodule project.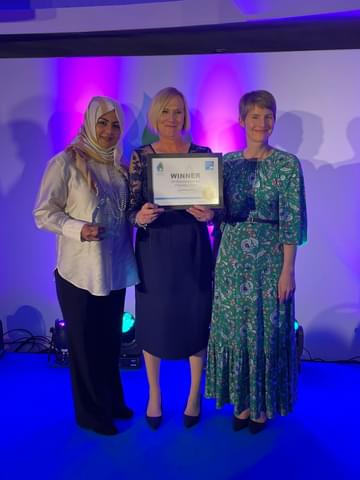 Neuropharmacist Nastasha Hoyle was awarded for her incredible work reducing time to treatment in her local area - work she initially began a few years ago as an intermodule project and which won best poster at Raising the Bar for MS in 2020.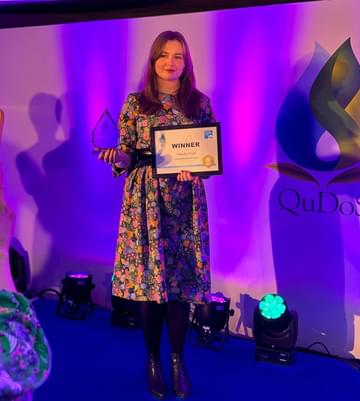 Founding member of the Academy Sue Thomas was present with colleagues working on the Be Bladder Aware in MS campaign, whose work also received commendation.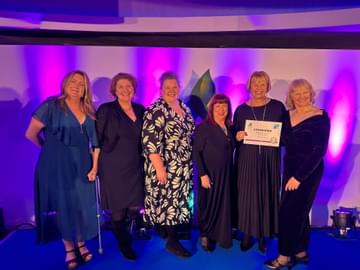 Our managing director Sarah Gillett, said:
'On behalf of Neurology Academy and specifically MS Academy, and all the people that make it what it is - our staff, Wallace Brownlee our honorary Academic Director, our faculty, speakers, delegates, sponsors and supporters, and myself - thank you so much for this recognition for our digital work, for the MS Academy to be nominated for this award was a surprise to us - to win is completely unexpected!

I want to dedicate this award to everyone who believes in the power of innovation to transform our MS community. Let's continue to work together, share our ideas and expertise, and strive towards a brighter future for all. Thank you.'

Read more here.
Related articles
Encouraging excellence, developing leaders, inspiring change
MS Academy was established five years ago and in that time has accomplished a huge amount. The six different levels of specialist MS training are dedicated to case-based learning and practical application of cutting edge research. Home to national programme Raising the Bar and the fantastic workstream content it is producing, this is an exciting Academy to belong to.