Reflecting on MS Leadership MasterClass module 1
News
---
---
Our second cohort of MS Leadership MasterClass met for the first time on the 8 - 9 February for module 1 of the course to unpick sustainable leadership, the importance of leading others by first leading oneself.

The delegate group spans a variety of roles and backgrounds and they were asked to intentionally think about themselves, their values, preferences and personalities. Everyone entered into the various activities with an open mind, and several remarked that, whilst not what they had expected, they enjoyed the process of deliberate self-reflection.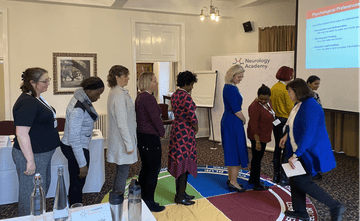 Some of the exercises in team work helped highlight people's working preferences and styles, sometimes surprising delegates when the person they thought they were was different from the attributes or qualities they brought to the table.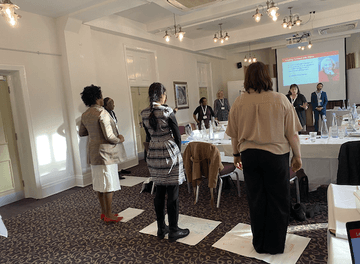 Part of the 2.5 day residential module involved discussing their group project going forward. The last Leaders group were given the question 'what bold measures should the NHS take to minimise emergency admissions for people with MS' which led to the development of an aspirational digital tool, MSUnite, explained through the animation 'Esther's story'.

This group have been given time to come up with their own question rather than being given one to respond to, and are exploring ideas around providing individualised MS treatment and care within the current NHS parameters, challenges and constraints.

Each delegate will now be paired with a mentor of their choosing, many of whom have worked with the Academy in the past, or continue to do so today.
Thank you @TheNeuroAcademy for an amazing few days. I'm going home hopefully wiser and more reflective to start on the next stage of this project with an excellent and inspiring group of #MSLeaders

— Katherine McGuigan (@katemcg79) February 10, 2023
The next phase of the course is more self-directed. Between now and September they will all receive mentorship and coaching every month, as well as spending time each month working together on their group project. At that time, the group will come together for module 2, another 2.5 day residential, where the group will present their project and be given time and space to actively reflect on their journey in leadership.

For more information about the MS Leadership MasterClass, the last cohort and their experiences, visit MS Leaders Academy online.

Special thanks to Roche for their support of MS Leadership MasterClass 2, without whom this education would not be possible.

This event is funded by sole sponsorship from Roche Products Limited. Roche Products Limited has had no involvement in the organisation or educational content of this event.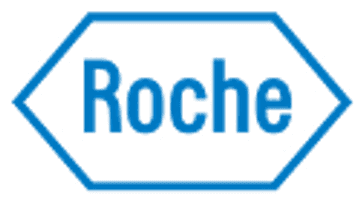 Related articles
Encouraging excellence, developing leaders, inspiring change
MS Academy was established five years ago and in that time has accomplished a huge amount. The six different levels of specialist MS training are dedicated to case-based learning and practical application of cutting edge research. Home to national programme Raising the Bar and the fantastic workstream content it is producing, this is an exciting Academy to belong to.