SMA paediatric pathway: focus on primary care
News
---
---
With the advent of so many new treatment options which can halt disease progression and enable people to regain motor and respiratory function, people with SMA can be supported to live their best life.
The new paediatric care pathway for SMA is essential in providing up-to-date guidance and expert consensus on diagnosis, treatment, management and wider care and support across primary, community, secondary and specialist services.
Spinal muscular atrophy can feel like the province of the super-specialist, but the newly launched update to the paediatric SMA pathway highlights the importance of involvement across a wide range of services. This begins with the essential role played by primary care in triggering a referral for diagnosis.
Referral to the neuromuscular team should be made at the 'slightest suspicion' of SMA, 'within one day' if necessary.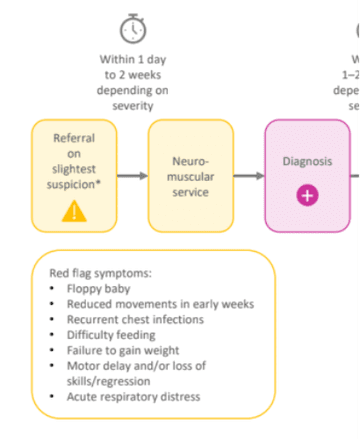 Fig 1: Zooming in on the initial part of the pathway (taken from full pathway overview shown in fig 2)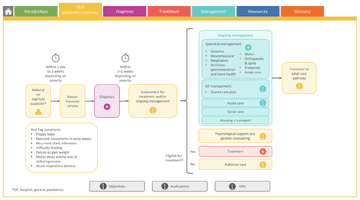 Fig 2: Paediatric pathway overview from recognition through diagnosis, treatment and management
It is especially important that those in primary care who see infants regularly within the first months of life - GPs, health visitors and practice nurses particularly - are well versed in the red flags for SMA and pick them up at the earliest possible opportunity. These include difficulty feeding and failure to gain weight - which should prompt further checking for any other red flags, listed in the pathway as including:
Reduced movements in early weeks
Recurrent chest infections
Motor delay and / or loss of skills / regression
Acute respiratory distress
The earlier treatment is given, the more motor and respiratory function the infant with SMA retains. Early recognition of red flags and a speedy onward referral can therefore have a huge impact on the capabilities, experiences and quality of life that the infant and their family will have from that point onwards.
This video, 'Every day counts' summarises this part of the pathway and the essential role that vigilant primary care practitioners can play. We would urge anyone working in healthcare to take the six minutes needed to watch it, and to share it with colleagues across their locality.
This updated pathway is endorsed by SMA Reach UK and was supported by a grant from Roche Products Limited. Roche Products Limited has had no control over the content other than a factual accuracy check. The original 2021 version of the pathway was initiated with sponsorship from Biogen Idec Ltd. Biogen Idec Ltd has had no control over the educational content of this activity.
Related articles
Raising awareness, improving outcomes
Neuromuscular Academy is the first bespoke course for healthcare professionals to receive expert training in neuromuscular conditions like spinal muscular atrophy.