Update to adult SMA pathway!
News
---
---
We are thrilled to launch the new, updated clinical pathway for adults with Spinal muscular atrophy (SMA).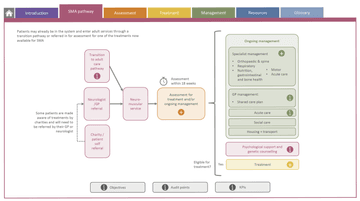 Figure 1: The overview SMA adult pathway Jul 2022
The initial iteration of the pathway - the first of its kind for adults with SMA - was launched in September 2021 shortly after development of an inaugural paediatric pathway. It was developed by an advisory board of practising clinicians and was sponsored by Biogen.
The expectation was that it be used in clinical practice for a six month period to understand whether it was fit for purpose before being updated to reflect necessary changes. Review was carried out via clinical members of the advisory board and the Adult SMA Reach clinical network across the UK who provided comments on its suitability and suggestions for amendments.
There was a good response to the consultation, and as a result the pathway has been revised to update the initial pathway. This revised version now replaces the September 2021 version.

New SMA Adult Pathway
Version 2: July 2022
This new iteration has been supported via an educational grant from Roche, and production has once more been overseen by the advisory board.
The adult pathway highlights the two first-line treatments available for adult SMA: Nusinersen and Risdiplam. Individual sub-pathways for each treatment highlight the importance of clinical assessment and patient preference in treatment choice.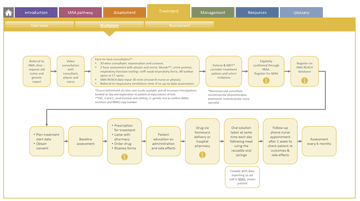 Figure 2: New Treatment pathway section with Overview, Risdiplam and Nusinersin clearly outlined
Adult SMA Reach, the national clinical and research network in the UK for SMA, has endorsed this work and will be circulating details of the pathway to their network and a consensus article supporting the pathway's development process is currently in peer review and will hopefully be published in the near future.
The paediatric pathway is currently undergoing review and revision as well, and this, alongside a short on-demand webinar developed by some of our Faculty, provides a strong educational overview of paediatric SMA and supports increased awareness and understanding of the condition in infants and children.
We have also just run our second SMA Basecamp which considers both adult and paediatric services and care. We plan to continue to offer this course, promote the pathways, and grow additional education around SMA in the future.
---
The original version of the SMA Adult Care Pathway (published Aug 2021) was supported by sponsorship from Biogen Idec Ltd. Biogen Idec Ltd has had no control over the educational content of the original or updated version of the SMA Adult Care Pathway.
This updated version (published Jul 2022) of the SMA Adult Care Pathway has been supported by a grant from Roche Products Limited. Roche Products Limited has had no control over the content other than a factual accuracy check.

Related articles
Raising awareness, improving outcomes
Neuromuscular Academy is the first bespoke course for healthcare professionals to receive expert training in neuromuscular conditions like spinal muscular atrophy.