---
05 Jul 2022 - 06 Jul 2022
For consultant paediatricians, paediatric neurologists, general neurologists, ST years 5 to 8 and those involved in respiratory, dietetics, orthotics, and other specialist areas needed by people with Spinal Muscular Atrophy (SMA).
Location
Halifax Hall, Sheffield University Campus
Endcliffe Vale Road
Sheffield
S10 3ER
Course objective
The SMA Basecamp course is the newest of our educational offerings and has been developed to educate consultant paediatricians, paediatric neurologists, general neurologists and ST years 5 to 8 who would like to develop their expertise in SMA. Beneficial for those involved in respiratory, dietetics, orthotics, and other specialist areas needed by people with SMA, it will provide a firm grounding in SMA as a whole, provide context for their roles within the broader care pathway and aid in a ​multidisciplinary approach to care.

We hope that, by exposing healthcare professionals (HCPs) to modern SMA management and a clear and full picture of care, more clinicians will be confident in the management of infants, children and adults with SMA or may be motivated to specialise in the condition. There is limited understanding around SMA at present and we hope that, by providing a dedicated training and support programme, we can encourage an interest in specialisation for some and improved understanding for all.

→ Read more about our first Basecamp
Who is this course for?

This basecamp is intended for paediatricians, paediatric neurologists and consultant neurologists who would like to improve their understanding of SMA and its treatment and management, in their own role, its place within a wider multidisciplinary framework, and how the care provided fits within the broader pharmacologic and therapeutic treatment and management of SMA.

CPD accreditation
'SMA Basecamp 2' has been approved by the Federation of the Royal Colleges of Physicians of the United Kingdom for 9 category 1 (external) CPD credit(s). Full conditions of approval are listed in our guidelines.
Programme
Last updated 27/06/2022
Background reading and preparation – 6 hours (trainees to do at home)
International standards of care for SMA

landmark papers on drug therapies for SMA (nusinersen, gene therapy, risdiplam) and / or review papers of new drug therapies in SMA

respiratory management in SMA care papers

physiotherapy management and changes to phenotype with patients on drug treatment of SMA, including spines
Costs & accommodation
This course is fully funded for delegates based in the UK. Accommodation at the course venue is included for only one night. Delegates are able to claim up to a £100 travel allowance via reimbursement post-meeting. This covers standard class train travel or 45p per mile if driving to the meeting.
There will be a £100 deposit required to secure your place, this will be invoiced to you upon confirmation. Your deposit will be refunded upon completion of the course. Failure to attend, or, should you cancel your place less than 8 weeks prior to the course commencement date will result in a charge of £100.
Places are confirmed on a first come basis following receipt of the completed application form. A pre-course needs assessment will need to be completed to ensure the course is adapted for each individual's needs. This will be sent to you upon confirmation. → Terms & conditions
Additional information
We are aware that there is a wide variety of healthcare professionals involved in the optimal treatment and care for a person living with SMA, of whom neurologists are just one element. Many other secondary care specialists and therapists are essential to the treatment and management of SMA post-diagnosis, whilst primary care professionals are essential to detection and early referral for diagnosis.

If you are interested in tailored education around SMA to your own discipline or area of management, please do express your interest.

Meanwhile, the SMA pathways for children and adults adult and our free webinar on SMA and its management are all available to support you: → Neuromuscular Academy resources
"Very well organised course! Such a delight to return to face-to-face learning, so much extra gained with opportunity for networking."
"It was really useful to give us ideas about best practices and how to overcome barriers."
"Really useful resources and pre course reading before the course"
Delegate feedback SMA Basecamp 2021
Our sponsors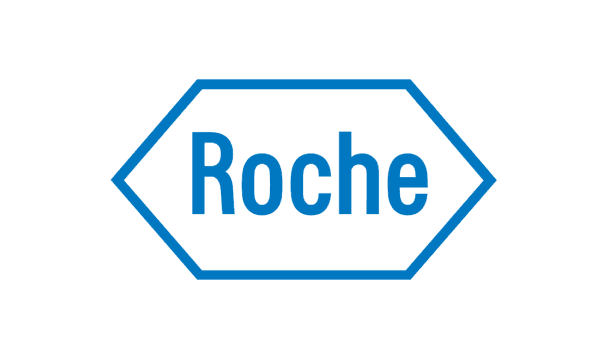 Biogen Idec Limited and Roche Products Limited have supported this meeting through sponsorship and each has provided a financial contribution of 50% of the cost of this meeting. The sponsors have had no control over the organisation or educational content of this meeting.
---
Related events
Raising awareness, improving outcomes
Neuromuscular Academy is the first bespoke course for healthcare professionals to receive expert training in neuromuscular conditions like spinal muscular atrophy.