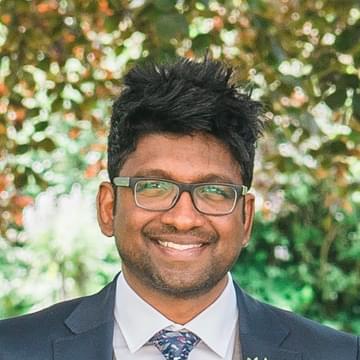 Dr Channa Hewamadduma
Consultant neurologist and honorary senior lecturer
Sheffield Teaching Hospitals NHS Foundation Trust
Dr Channa Hewamadduma is a consultant neurologist with specialist interest in neuromuscular disorders at Sheffield Teaching Hospitals Foundation Trust and an honorary senior lecturer at University of Sheffield where he conducts a portfolio of clinical and basic science research in neuro-genetics and neuro-degenerative disorders in SITRAN (Sheffield Institute for Translational Neurosciences). He is also the co-chair of the South Yorkshire and Humber neuromuscular network. Dr Hewamadduma leads clinical trials in muscular dystrophies, myasthenia gravis and CIDP. He also runs the regional Hereditary spastic paraplegia and Spinal muscular atrophy (SMA) clinics. He has been instrumental in setting up gene modification therapy service for Adult SMA patients in the region. He is a member of the NICE/NHSE advisory panel on SMA related therapies. He is an invited speaker at national and international conferences in neuromuscular and gait disorders and also enjoys teaching.
Dr Channa Hewamadduma is a contributor to the following academies
Events
Dr Channa Hewamadduma is speaking at these forthcoming events...
---
---